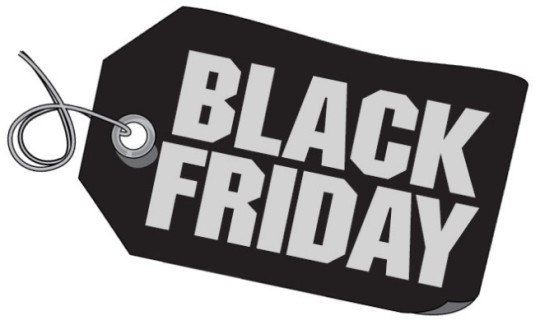 Unless you've been hiding under a rock of late, it cannot possibly have escaped your attention that this coming Friday is BLACK FRIDAY. (If it has, click here to read our previous post on everything you need to know...)
Originally a Stateside thing whereby retailers mark the day after Thanksgiving with epic discounts to get the Christmas sale season started with a bang, Black Friday has grown in popularity on this side of the pond in recent years, too.
And according to a piece in the good ole' Daily Mail this week, British shoppers are set to spend £6,000 every second on Black Friday. Every second!
The paper also reckons retailers are set to bank £200 million on Black Friday, with savings of up to £1,000 to be made on selected brands and gadgets.
Amazon have already started their Lightning Deals but you'll have to move fast to snap them up.
Personally I'm holding out for a good few toy bargains for the last few bits of Christmas shopping that I've yet to do. What about you? Will you be spending up a storm on Black Friday or are your pressies all bought and wrapped already?
If so, I hate you.