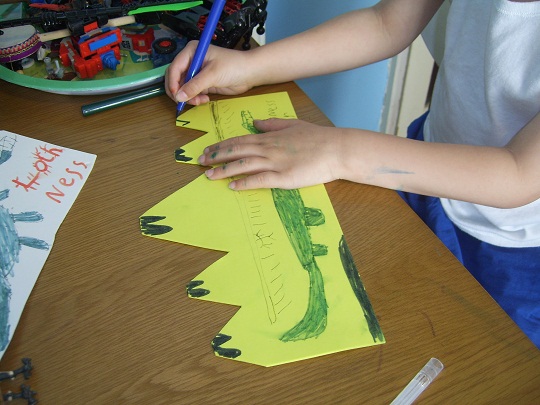 It is the Queen's Diamond Jubilee. I just thought I'd start with that in case you didn't know. It is possible that in amongst all the messages from school asking for Jubilee projects, cakes and other stuff for celebrations, or the myriad of street parties, or the pubs clad in Union flags, or the wall to wall coverage planned on the TV, that you might have missed this.
One of the things my son had to make for school was a Jubilee Crown, to wear for the day. Great, I thought. This is perfect. I lovingly assembled all sorts of shiny materials, and researched the best ways to make a crown.
As my son is active, and most of these things tend to have difficulty staying on his head, I opted for this foam crown idea. You can see a full step by step guide here, complete with template if you want.
I had visions of being able to share with you all a lovely, sparkly crown fit for a king or young prince.
My son on the other hand was adamant that he wanted a Loch Ness Monster. No, I'm not kidding, and no I have NO idea where that came from. But tomorrow all the other kids will be attending school with crowns festooned with Union flags and shiny baubles. He will be wearing the Loch Ness Monster.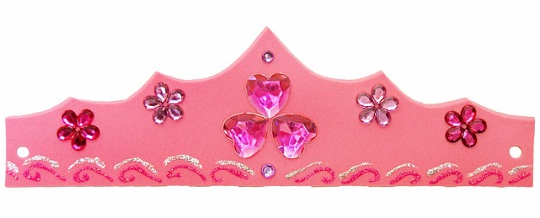 For this craft we used sheets of A4 foam. First, I drew out the crown shape I wanted on a piece of paper. We decided to do this as son didn't like the template on the site.
I could also fit that against son's head to make sure if fit properly. Then we cut it out.
What's great about this crown is that it doesn't have to fit all the way around his head. It is completed with the use of elastic to hold it in place. This meant I could use A4 sheets rather than having to find anything bigger, or stick two sheets together.
The foam was really easy to draw on, and I left son to it. The entire thing is his own design.
What I really like about this design is that it is easily adaptable. You can make it fit whatever materials you have to hand.