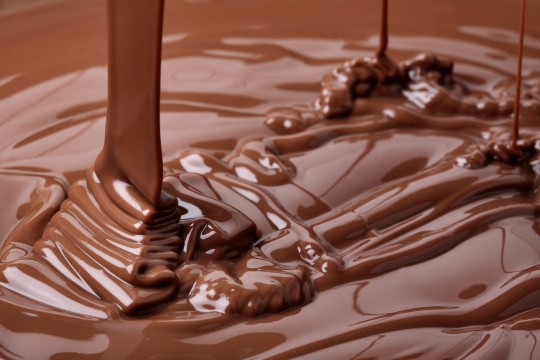 Last week I prowled the web for sales and bargains that would allow us all to buy gorgeous gifts for those special people in our lives without having to feel too stressed about money. Well, it was a huge success so here is another instalment of treats, special offers and deals that will take the weight off your wallet this Valentine's Day.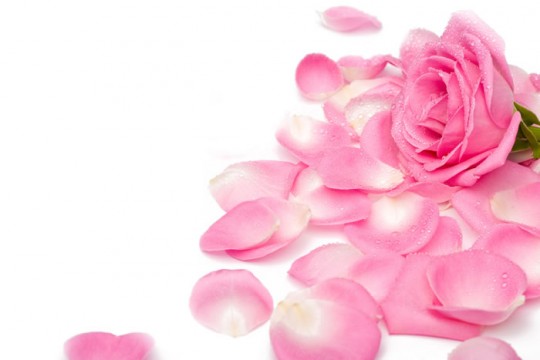 First up is the chance to get some really tasty chocolates from Serenata Chocolates* as they are not only creating Valentine specials, but they also have a bunch of lovely treats on special. You can get the Sugar Blush hamper for £24.99 instead of £34.99 or the Ultimate Chocolate Hamper for £59.99 instead of £79.99. And these all get free next week day delivery as part of their Valentine special.
Then there is the site that is really all about Valentine's and romance and doing things together. Everything on Gift Ideas for Two* is, well, for two. And many of these are on special so you can save money while having fun with your partner. Just make sure you get a babysitter in as you'll want to be able to really relax and appreciate the experience.
Some of the offers that are going this January – so hurry – are 50% off on a winning race day for two, £40 off a pudding club with overnight stay and 50% off a two night getaway. Lovely.
My absolutely favourite site of all time has to be the one that belongs to Thorntons*. Just look at all those tasty chocolates, they are actually make my diet-crazed self dribble on the keyboard! A quick visit to their special offer section reveals a huge assortment of treats. You can get 1/3 off selected boxed chocolates and two for £5 chocolate bags and even factor clearance offers.
These can all be bundled together into one enormous chocolately bundle so you save money and your partner thanks you from the bottom of their chocolate-loving heart.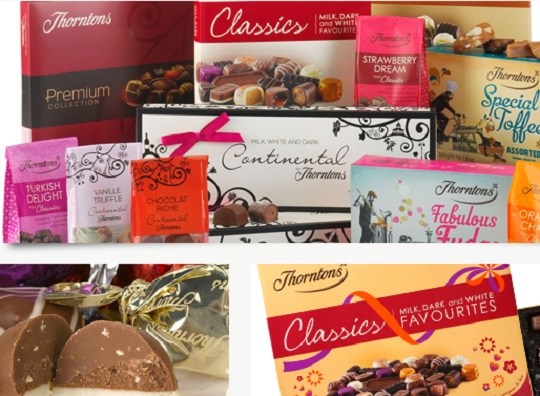 Still not convinced? How about some flowers! Flowers Direct* has a Deal of the Day offer which is fantastic value for money as well as numerous special offers to take the edge off. Today's deal is 100 spray roses for £24.99 which is really good value.
The Pen Shop*, another place my stationery heart would happily live forever, is holding a sale so this has to be a perfect spot for you to visit if you happen to have a partner that loves anything to do with pens and paper and stationery.  You can get some totally delicious pens in the sale.
The Cross ATX Juniper ball ben is down from £45 to £22.50, the Faber-Castell multi-pen in chrome is £18.50 instead of £55 and there are at least five Cross Century pens at first glance, all reduced by really impressive amounts. I am totally grabbing one of these for me…
Now if you don't want to leave the kids behind, how about taking part in the biggest Butlins* sale of the year and saving up to 30% off a holiday? You have to buy your chosen break in this special offer by close of play tomorrow and there is an extra £20 off that price too. And kids eat free on selected breaks. Awesome.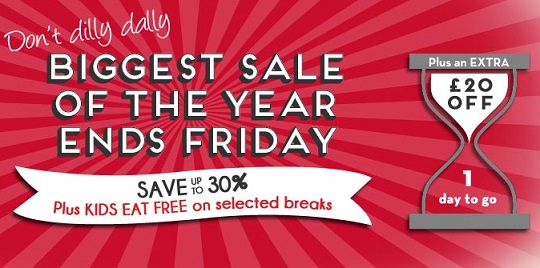 Butlins Music Weekends* is also going strong where you can get discounts in their payday savings sale of up to £20 off certain events and concerts. You can choose from Legends of Soul, Ultimate 80s, We Love the 70s for this offer and you will need to book it before the close of play tomorrow in order to take advantage of it. Now that is a Valentine's Day surprise…
Cosmos Holidays* have their biggest sale ever with up to £200 off per booking on their holidays. They even have half price tickets to Universal Orlando where you can see Harry Potter and plenty of other awesome exhibits. That place is amazing and what a fantastic way to spend Valentine's with your family.
Finally, treat yourself with something sweet, delectable and decadent in the Natural Selection* sale. I adore some of the things they sell in this shop, so beautiful, and what gorgeous gifts they would make.