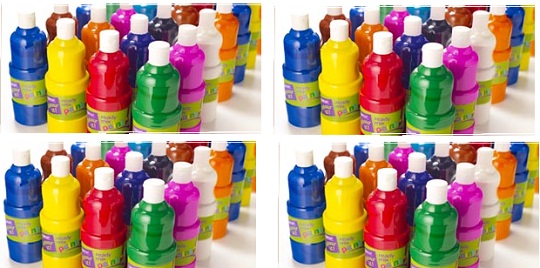 Oh how I love this site! It's packed with all sorts of tasty discounts and deals and here you have a half price discount on kid's paint that will save you tons of moolla on essentials. You can splatter, splodge, stamp and smoosh it! And all at half price.
Whatever type of paint your kids need you will find it here. The list includes acrylic, poster, glitter, read-mixed and so much more and you can find everything you need to get arty right here. You can even stock up on extras like paper and canvas and enjoy free home delivery on orders over £30.
The paints on offer also include glitter paint and holographic glitter paint which sounds amazing. There is pearlised glitter paint in a nice variety of colours and ready mixed paint for as little as £1.  They are selling fast so best you get in there and grab as many as you can before the offer ends.