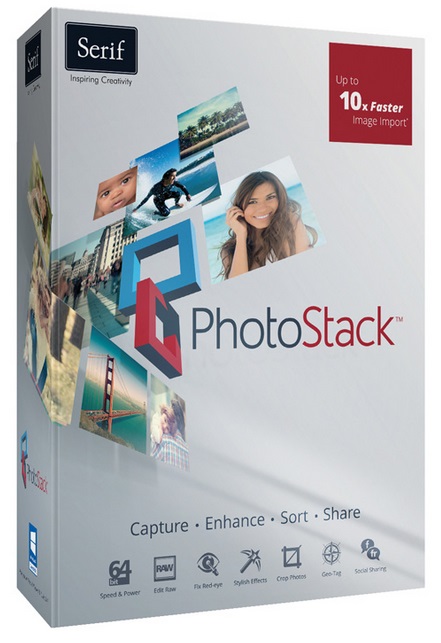 Children were able to play in a life sized model of a Blue Whale's heart at a museum we visited on holiday last year. My son was astonished to find he could fit, with room to spare, right through the aortic artery. It was pretty cool and we took loads of photos.
Fast forward to today, and they were looking at how big a blue whale was in class. My son wanted to take the photos in for show and tell. Could I find them? Just how many hundreds of photos had we taken on holiday - and how many thousands over the last year?
That's the problem with digital photography. You snap away and think you'll sort it all out later. Except you don't. And you can't do a photo search for 'picture were Olivia is wearing that blue dress'. Don't get me started on the limitations of the built-in Windows photo program either. For goodness sake, how does it manage to upload my photos to Facebook upside down? They aren't upside down in the viewer!
Enter photo management programs. I got Serif's PhotoStack to test. Now at £49.95 this is pretty pricey so unless you are sure you want to spend money on this walk away now. Turns out that photo management programs are actually a rather good investment.
PhotoStack has features and tools to help with the capture, editing, sorting and sharing of photos.
Of particular interest to me were the sort features. On the package it says you can simply drag and drop to create bespoke albums and make smart albums where images are grouped together by the criteria you set. Which means nothing at all until you've actually used the program.
But lets go back to the beginning. The first time I used the program I discovered that the 300 images I still had on my camera uploaded faster, and it was much much easier to rename the photos too. A labourious task I always avoided before. Hence my inability to find the whale heart.
You work mostly through the Library where photos are viewed as small thumbnails that can be enlarged by hovering the cursor over them.
It is also possible to edit photos in this program. PhotoStack has tools for the removal of red eye, spot repair, crop and straighten, mask creation and gradients.  The program has a number of preset categories as General, Special Effects, Colour, B&W Toned, and B&W Colour.  Individual adjustments can be made to areas that include highlights, levels, lighting, details and vibrance.
There are also (and I was really pleased to find these) tools to make it easier to share photos, particularly with social media like Facebook.
This is an easy program to use, and if you are already familiar with any other Serif programs, you'll quickly find your way around. But there are lots of really good YouTube videos available and frankly, I found it easier to just look one of those up every time I needed to do something. I didn't even crack open the manual!
Pros: lots of great features, never lose a photo on your hard drive again
Cons: expensive
Overall verdict: 9 / 10