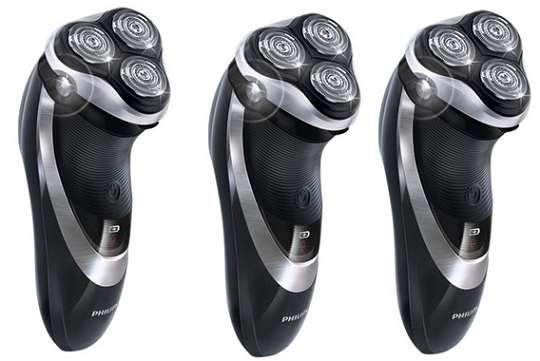 In honour of Father's Day on 16 June, Littlewoods is offering this Philips PowerTouch Pro Mens Electric Rotary Shaver PT920 for just £104. Normally selling at £200, that's an incredible saving of £96! But hurry stocks are limited and Father's Day is around the corner!
The Philips PowerTouch technology has produces their fastest, most convenient shave for men that also happens to be friendly on the skin. The keys are the Triple Track ultra-thin heads that offer 50% more shaving surface, resulting in quicker, more effective results. The slots in the blades catch longer hairs, while holes allow shorter, harder-to-catch stubble to be cut. This efficiency is increased by Philips' Super Lift and Cut technology, where the first blade cleverly lifts the hair while the second blade neatly cuts it below the level of the skin. The SmartPivot maintains constant skin contact, adjusting to the unique contours of his face, while a pop-up trimmer allows touching up of sideburns.
An excellent gift idea for Father's Day, the Philips PowerTouch Pro rotary shaver provides over an hour of cordless operation following a 1-hour charge (or a single shave after just 3 minutes quick charging) and comes complete with a handy travel pouch.