Parents Freebie: Free FindSports Keyring @ FindSports.co.uk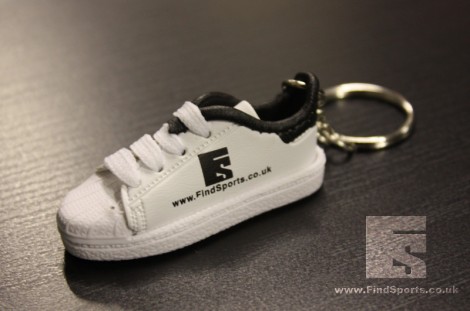 Fancy a funky free keyring from FindSports.co.uk? Well, they are giving away two of these cute little trainer-shaped keyrings per household and all you have to do is fill in a few details, bargain!
When you click through to the site you'll find the free FindSports keyrings section on the left hand side of the page, about three layers down. I struggled a bit to find it but that could just be the Monday morning blues.
Once you discover it, just enter your name, address, email and postcode, select how many you'd like to get, and press Receive. Done! You have your freebie winging your way to you. They look really cute, I must admit, and I am rather taken aback at such a cool freebie. Usually things like this look a bit rubbish and this doesn't.
Let me know what you think of your free keyring if you decide to get one and enjoy!
Thanks to dominicblazej at HUKD!