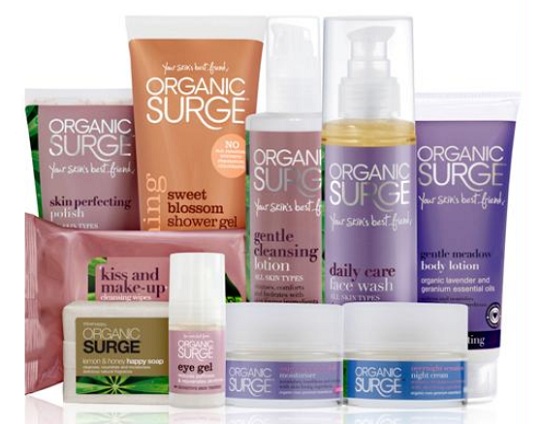 Spoil yourself or someone special this Valentine's Day with this super saving from Organicsurge.com. This awesome bundle of Organic Surge products was £60 but is now £24 which is 60% off, lovely!
You can get all your favourite Organic Surge products in one big bundle at a fabulous price. The Mega Bundle contains ten Organic Surge products and is specifically created to attend to all your beauty needs at this time of the year. It is packed with awesome skin care products designed to nourish your skin, boost radiance and leave skin silky soft.
The bundle contains ten different products from the Organic Surge range from wipes, eye gel and shower gel to lotions and creams so there's absolutely everything you need. I know it's a little early to be thinking of Valentine's Day already but this would make a super gift for a loved one. Hurry and get it now as the offer is only available until the 20th of January.