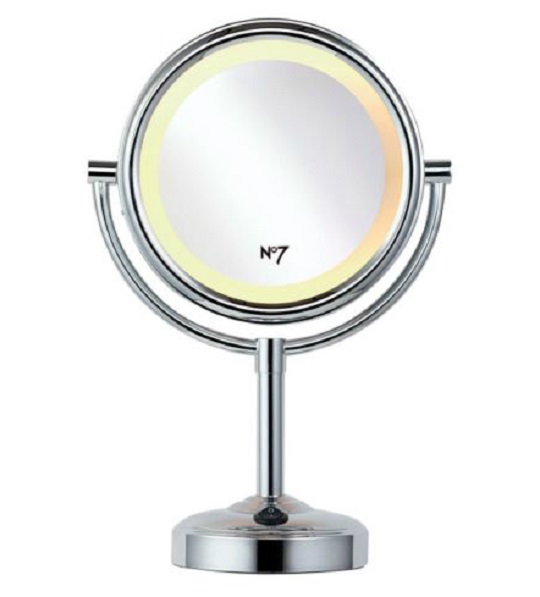 I couldn't resist this one just because it's such an awesome deal. The No7 Illuminated Make-up Mirror was originally priced at £49.99 but has now been reduced to £19.99 so you'll be saving an incredible £30.00, lovely.
See your skin in a truer light with the No7 Illuminated Make-up Mirror, designed to eliminate shadows and glare so that you can get your make-up just right. 360° lighting around the mirror makes it perfect for make-up application and grooming at any time of day or night or in any light.
With the No7 Illuminated Make-up Mirror you get a bright start to every day, you just need to flick on the light for instant dressing-room glamour. There are two sides to the mirror; one side has a normal mirror while the other side magnifies your reflection five times. The all-round lighting is an optional extra and is powered by the mains using a standard UK plug.
No more squinting in a badly lit bathroom trying to put your make-up on only to realise it's a disaster once you go to the loo at the office.