Montagne Jeunesse Spa Treats For £9.49 @ Argos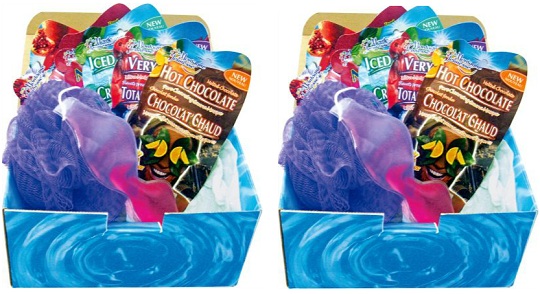 Valentine's Day is tomorrow and I quite liked this as a little pamper gift. Something to help someone to feel a little spoilt. The Montagne Jeunesse Spa Treats was priced at £12.99 but has now been reduced to £9.49 so you'll save a super 25%.
Valentine's Day isn't just to say "I love you" but also to say "Thank you" and "I appreciate you". This cute little pack from Argos helps you do just that. It's a lovely little set to give to someone special tomorrow so that they can relax and spoil themselves.
The pack includes a Dead Sea mud face mask (20g), Iced Crystal face mask (15g), Hot Chocolate face mask (15g), Passion Peel off face mask (10ml), Very Berry face mask (15g), a gel filled cooling eye mask and an exfoliating pom pom.
The set is packed full of the most delicious natural ingredients derived from plant and mineral sources and is suitable for all skin types. The products aren't tested on animals either, smashing.