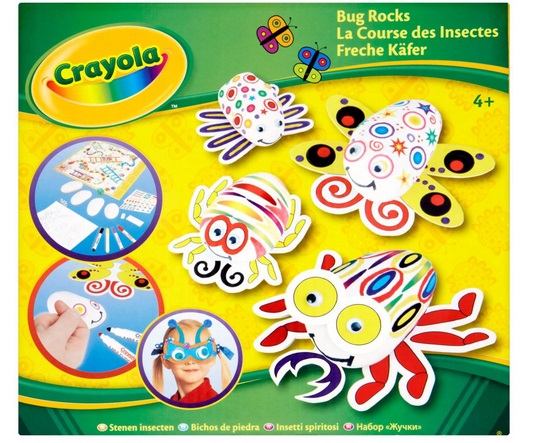 Great time to stock up this Bank holiday weekend on craft supplies for the kids. Help keep them occupied this half term, especially if the weather stays wet and soggy! Wilkinson has a 50% sale on most kids craft and Crayola products.
If you're just after Crayola then try clicking HERE. Pick up some specific projects, like this Crayola Bug Rocks. The marked price is £5.50, and you'll find that when you get to the confirmation page during checkout this has been reduced by half to £2.75.
Not absolutely everything in craft is in the sale. Items like the three drawer craft storage isn't. But you can pick up things like pads of coloured paper for 75p, and the bumper pack of multi coloured craft for £1.25.
There's stacks of other things in the sale, like coloured sticks and glue, and lots of different types of paper and card. An item should have a yellow '50% off' sticker on it if it is in the sale, but not all did when I checked. If they are at the bottom of the page the sticker doesn't appear, so click on an item you want to check. It will say on the product page if there's a reduction on the marked price.
Thanks to bindiboo at HUKD!