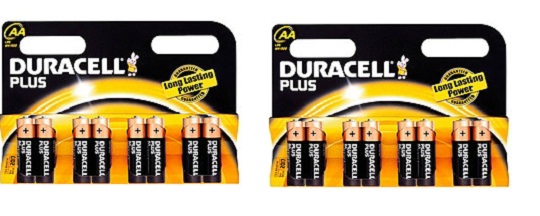 Duracell batteries are expensive and most kids toys demand that you feed them a ton of batteries constantly. Personally I advocate the use of rechargeable batteries, but in a pinch it's good to have a battery or two lying around for emergencies. This is a great deal on a pack of eight AA batteries for only £2.80 at Tesco Direct.
The Duracell eight pack of AA batteries usually costs in the region of £5, so this is very nearly half the original price for this useful pack of batteries. The product is also available in a 24 pack and a 4 pack and both of those are on special too. You can add three packets for £11 too.
The delivery is free if you arrange to Click & Collect instore or you can simply pop into your nearest Tesco (or give them a call) and grab the stock in person.
Thanks to tracymaebuchan at HUKD!