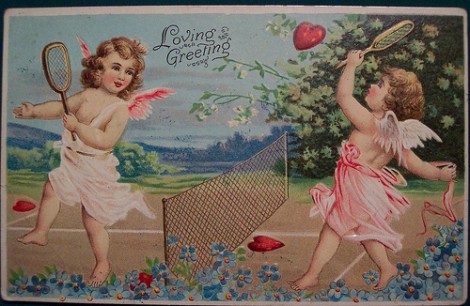 Last week I uncovered an awesome recipe for making bath bombs at home. It was given to me by an expert who swears that it is foolproof. Hopefully you had a ton of luck with it and have produced some seriously impressive bath bomb creations.
However, there are many people who are not fans of bath products or making them, so today I have uncovered some great recipes and crafts that you can use to make your Valentine's Day gifts. Not only do homemade gifts show thought and preparation, but they can also help keep your budget in check.

The first recipe I have for you is courtesy of Carnation. They have given me a fabulous free recipe that was created by Kirstie Allsopp for the company and looks scrummy.
Preparation time: 10 minutes
Cooking time: 8- 10 minutes
Ingredients
125g (4½oz) butter, softened 
55g (2oz) caster sugar 
½tsp vanilla extract 
140g (5oz) plain flour            
Half a 397g can Carnation Caramel        
55g (2oz) dark chocolate           
55g (2oz) Nestlé Milkybar
Method
1.      Preheat oven to 170°C, (150°C for fan ovens), Gas mark 4. 
2.      Cream butter and sugar with the vanilla until pale and fluffy. Add the flour and mix well.  Chill the dough for 10 minutes.
3.      Roll out on a floured surface to 3mm thickness and cut out biscuits using a 3cm heart shaped cookie cutter (it should make 36 hearts, if you keep rolling and cutting).
4.      Transfer to parchment lined baking sheets and bake for 8-10 minutes.
5.      Leave to cool.
6.      To serve, spread some of the caramel onto half the biscuits and sandwich back together with the remaining biscuits. Melt the chocolate in separate bowls.  Drizzle the chocolate over the biscuits and leave to set.
7.      Enjoy with tea or coffee or pop one in your valentines' lunchbox for a special treat!
Tip
You can freeze the dough if you don't want to bake it all at once.  Wrap tightly in a double layer of cling film – it will keep for about a month.

The website, Howopia, is packed with all sorts of incredible How To guides that suit all occasions. My personal favourites are the hand tied Valentine's Day bouquet, and the no-bake strawberry cheesecake.
Thanks to Howopia, here are the extremely clever and simple instructions on how to make a hand tied Valentine's Day bouquet.
What you'll need: 
2 bunches of same coloured flowers of similar lengths
1 bunch of foliage
A piece of string
Brown paper
Raffia
scissors
old newspaper
sellotape
1: Cover the table with newspaper. Open up the flowers and foliage and strip off all leaves at the bottom six inches of the stems. This is important as it will ensure flowers last for longer.

2: Take one piece of foliage loosely in your left hand and lay the next bloom with stem across at slight angle so the flower sticks out, repeat the process alternating with one of each flower and then foliage. Turn the bunch as you go until you have used all the stems. You should now have a balanced circular bouquet, the stems should resemble a tepee.
3: Lay the bunch carefully on the table and tie at binding point where you were gripping the bouquet with string.
4: Cut three squares of brown paper the width of the roll. Then place on the table overlapping with points ponting upwards.
5: Place flowers on first square with flowers a couple of inches below the point. Roll loosely across the paper until bunch is completely covered.Tie at binding point with raffia. Make a simple bow to finish.
6: Leave ends of paper or turn up and neaten with sellotape.
Conclusion: 
Some good colour combinations are white and lime green, dark red with fuschia pink, pale pink and white. If you are using roses, trim a tiny bit off the stem and plunge the stem in boiling water to keep the heads upright. If using tulips push a pin through the stem just below the head.
So, now you have at least three different options to try out for your loved one this coming Valentine's Day. I've already started on my second batch of bath bombs with oatmeal and I think I'm going to round those off with some scrummy cookies.