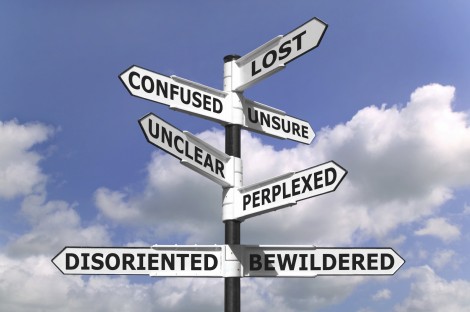 There was a fair amount of debate in the PlayPennies offices as to whether or not a satnav software system, such as CoPilot Live, was suitable to review for the site. It is a slice of highly advanced and cool technology, after all, and not necessarily something someone would think of when they thought, "Babies!"
However, I have to say that I can't think of anything more important than satnav for parents. Well, other than a house and car, of course, but let's assume you have all the basics already shall we? Let's take a hypothetical situation…
There you are, proud parents beaming at your adorable offspring, on your way to visit the parents, friends, or go on holiday. You are using traditional maps and/or your memory. You hit the Great Grandaddy of traffic jams because someone (usually in a caravan) has had an accident and the entire highway has been closed.
I can actually see all you knowing parents shudder. Yes, this is a slice of parent hell because there are no toilets on the highway, no rest stops, no food, no water and no fun. After an hour of screaming children, bodily fluids and panic you wish you'd had traffic warnings. Or alternative route planners so you could take that exit you just inched past.
Yes, satnav is essential. Why endure any form of transportational torture if you don't have to?
So I grabbed the CoPilot Live application for my Android-based HTC Hero smartphone, and I set to work giv

ing it a thorough review.
To start with, installing the software is relatively easy. There is always going to be a hiccup of some kind when it comes to software, authentication and downloading and, in my case, I had to go to the site to manually confirm my authentication codes. It took me about twenty minutes to set up, install and authenticate CoPilot Live on my phone, not bad at all considering a good portion of that time consisted of actual downloading of maps and data.
You have two options for installing the software on your phone. You can either download it to your PC (you will need iTunes for the iPhone version) and then upload it to your phone, or you can do it directly on your phone. If you are going to do the latter, I strongly recommend you use your home wireless network otherwise your data charges could be potentially terrifying.
I then set about driving around my area and asking my phone to find me odd and difficult locations. Well, I thought they were odd and difficult. I also set the application to finding me routes that I knew really well. It was interesting to see the different roads I discovered and, in the case of my weekly shopping run, how much quicker the route was when the satnav found it.

Using CoPilot is effortless really. I had some issues hearing the voice above the car noise though. You can get a mount for your HTC or iPhone that will connect directly with your in-car radio. I happen to have one of these (it is also vital because satnav eats battery) for my phone so I set it all up fairly quickly.
You can even listen to your music on your phone while the satnav is directing you and it will automatically reduce the music volume whenever it gives you directions.
Setting the directions themselves wasn't hard. It is a new system so you will take a few minutes to figure it out, but it doesn't have excessively fiddly controls or make you want to throw it in the nearest bin. Simple and rather effortless.

CoPilot Live is also very quick. I was impressed with how quickly it identified my location and gave me options on points of interest and other such things. This is fab if you want to use it to go on interesting family walks too. Just make sure your phone is charged or you may find yourself in the bowels of England with no clue on how to get home.
Route calculation is also very quick. In every instance it took less than a minute and I could preview the route before accepting it. This makes all the difference because sometimes satnav will send you on a route you know isn't appropriate.
It also gave me super quick recalculations of routes if I took a wrong turning (on purpose, of course) which is fabulous for when you just need to get off that highway or avoid that accident.

The features of CoPilot Live include turn-by-turn guidance, a speed limit indicator, different voices to choose from, a full-featured walking mode (I LOVE this), allows direct dialling to points of interest and photo navigation, safety camera alerts and clear guidance over complex junctions.
You can get Live Traffic Information, Live Weather and Live Local Search as additional (paid for) downloads. I recommend the Traffic if you're planning a long journey in peak holiday times.
And Finally
Costing from £19.99 and available to use on a huge range of mobile handsets, CoPilot Live is really good value for money and extremely good at what it does. While it may occasionally get a bit confused when you go under junctions on the highway (it panicked and tried to find an alternate route sometimes), and can be a tad fiddly under pressure, it works a charm a good 90% of the time.
I found the directions very clear and simple, set-up was painless, and the extras not too costly.