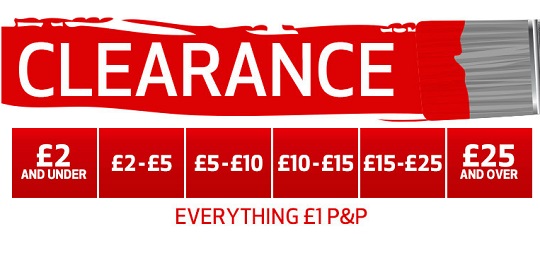 Create and Craft has announced their crafty clearance event with items reduced to as low as under £2 in some categories. This is a pretty well laid out sale as you can shop either by type or by price and they've made it very easy for you to get started. Oh, and everything costs £1 to post. Now that's pretty epic.
In the £2 category you will find some glitter frames, cards and envelopes, erasers and patterns. There's not a lot in this section, if I am honest, but you can score some nice bits and pieces if you have to stock up. In the £2-£5 section you have stamps, project mats, funky tags and papers, yarns, cookie cutters and even scissors. Not too shabby!
In the very costly spot of the over £25 category there are items like the Janome CC500 sewing machine with free motion embroidery foot and large storage bag down to £199 from £209 – not a massive saving really. There are also knitting kits down from £45 to £29.99 that DO offer good value for money.