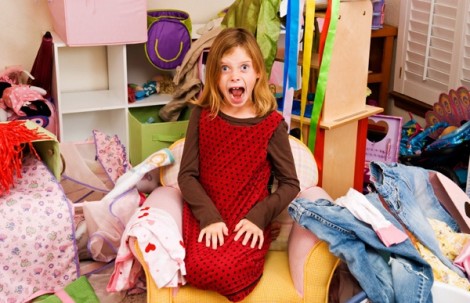 As I write this I'm sitting in my lounge, surrounded by toys. I don't mind really, it is only a few short years really that they're children and I'm happy to give up my adult space for that time. What I do find difficult is keeping it all organised, in a way that keeps sets and types of toys together making them easy to find again. And also in a way that helps to keep the clutter to a minimum in the family living areas.
Having well and truly blown this month's budget on frivolous things like new school uniform and shoes, I needed options or ideas that are cheap or preferably free to do.
Cardboard boxes
What you need are boxes that are particularly sturdy. I've made a number of storage containers out of laundry powder boxes. These are really thick, and quite tough. As they're not that wide the are good for storing object you need to keep upright, and you can cut down the side to make them into magazine holders. Perfect for keeping their comics in.
I covered these in silver wrapping foil, painting the side of the box in PVA glue then sticking the foil on top. Another box that is particularly study are the boxes that photocopier paper come in. If you know someone who works in an office, you can get them to pick some up. For these I've got some metallic blue wrapping paper that I think will look fabulous.
It is hard to find larger boxes that are quite sturdy. If you've any ideas let me know! I did find this blog though, Make it and Love it. Mum of three Ashley has hit upon the idea of covering some boxes in fabric. This makes them look great, but also adds to their strength as well. Take a look here.
Over at Naptime Crafter, the mum of one blogger has an interesting idea for making a storage box/shelf out of a cardboard box, some newspaper, and cut out letters and designs.
Empty Takeaway Containers
Here I really mean those plastic ones you get Chinese food in, rather than the foil ones they use for Indian. However, thinking about it, I wonder if soaking the foil container in biological washing powder overnight would clean them up? Could be worth a try as these are great for craft projects, as you can see here.
I use these to keep all the little pieces together. They're particularly handy for Lego. Especially as the boxes are stackable, and see through so your child can easily see where everything is. I've found that you can pick these up in pound shops too, which is cheaper than ordering a takeaway!
The only problem is that the plastic gets brittle and it will disintegrate. For a sturdier option I've found that the clear plastic containers that coleslaw and potato salad come in last a lot longer. In fact, none of the ones I've used have fall apart yet.
Make some drawstring bags
I've always liked the idea of doing this. Whenever I've had some material lying about or seen some cheap material in a store, I've wondered if I could make some bags out it. Handy for hanging up shoes, storing slippers in the warmer months, and detachable parts of dressing up costumes. Just to name some uses. Bed-ends seem like such unused places, ideal for hanging a bag up.
It would look far better to have these bags co-ordinated with the room or all the same. Although it seems fairly simple enough I've never quite had the courage to give it a go. If you're like me, take a look at Sara's KittyBabyLove website. The instructions there seem really clear, are well illustrated, and there's a template. I'll let you know how I get on.
Netting and net bags
I've got quite a few of these in the bathroom. I use them instead of shelves as they're easier to keep clean. These are net bags, and they attach to the wall with suckers. You can do something similar in the bedroom, although I'd hang them using something more fixed to the wall than suckers.
I got a piece of wood, painted it and screwed on four little door handles I picked up for 50p at Ikea on a shopping trip. I used two brass screws to secure it to the wall, and have two large net bags hanging across it. If I can get some more wood cheaply (this was an offcut from a friend's DIY job) I'll do some more to hang up coats, scarves etc.
One tip that is often offered in articles is to string up netting in one corner of the room for storing things like their soft toys. I've never tried that, although it does sound like a good idea. My son now has quite a large collection of soft toys, and actually I've been storing them in one of those pop up laundry baskets.
Clutter free
Can you ever really get your child's room clutter free? Toys tend to be that way by their very nature. But I place a lot of importance on keeping housework as easy and simple as possible, and if all the toys are off the floor at least it makes vacuuming easier.