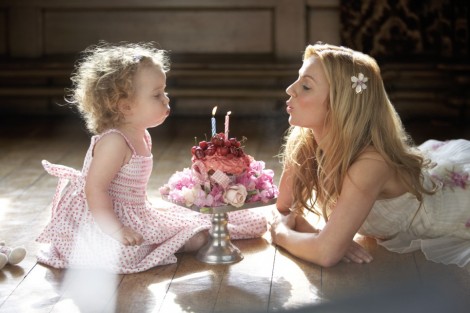 There's lots of reasons to make the birthday cake yourself. For one thing, you know what's in there. And you can make it to the size you need. If you want a cake that's different to the kind you find in supermarkets, and you don't want to pay through the nose for a cake from a bakery, then making it yourself is the only way to go.
It's also a good option if you're on a really tight budget. There doesn't need to be anything fancy about a cake really. The birthday boy or girl just wants the joy of being the one to blow out the candles, and the children at the party just want a slice of cake they to eat. So if you like baking, why not do it yourself?
Here's some great ideas to help you along the way. And please do let us know what you do yourself. What great cake ideas have you come  up with in your parenting experience?

Coolest cake ideas
For ideas you can't do much better than this website run by two sisters, Coolest Birthday Cakes. The site has a fabulous tagline, describing itself as "thousands of homemade birthday cakes even amateurs can make."
The premise is a simple one. People submit photos of the cakes they've made, and the two sisters vet the submissions. The photos that are accepted are put up on the site. Along with the photo, there's also a description of the cake and its creation from the person who made it. To help you if you want to recreate any of the cakes you see here.

Annabel Karmel ideas
Did you buy into Annabel Karmel's cookery books for tots too? I did. I have to say that for a certain type of parent, ie me, who needs to know how to make mashed potato her cookery books an absolute lifesaver.
Personally, I think most of the recipes she has in there are absolutely revolting for adults let alone trying to get toddlers to eat them. But that said, there are a couple of recipes of hers that are now firm favourites in our house. And I've wowed many a person who's stopped by for dinner with the butternut squash risotto (mmmm buttery!).
These two Annabel Karmel birthday cake recipes are available online thanks to the archives of The Sun newspaper, of all places.
The first one is the No Bake Cake, pictured above. A cake you don't have to bake sounds like a favourite to me although this one looks like it might take a bit of time to put together! The other cake, the Princess and the Pea Cake, is a beautiful looking yet devilishly simple creation. I think even I could have a go at that.

Nigella Lawson's easy option
That famous domestic goddess and cook, Nigella Lawson, also has a super easy cake for hassled mums and dads to make. Nigella Lawson's easy birthday buttermilk cake is featured on The Guardian's website. Where, and this is the bit I really like, journalist Justine Pattison has a short video clip showing you how to make it.
It is part of the websites Cooking with Kids section. Making this cake could be a fun project to do with the kids. Perhaps a great idea for getting them to make the birthday cake for mum or dad.

Angry Birds cake
How's that for a simple but cool idea? If you haven't heard of Angry Birds then you need to have a chat with your offspring. My five year old doesn't have any sort of games console in the house, yet he talks about them all the time and draws pictures of them. These strange little creatures are the product of game called, as you might have guessed, Angry Birds.
If like me though you're not exactly artistic and have never attempted to do anything at all with icing except scrape it on a cake with a knife, then something like this might go horribly wrong.
If that happens don't let it get you down. It even happens to the professionals. So much so there is in fact a website dedicated solely to their mistakes. Cake Wrecks for "when professional cakes go horribly, hilariously wrong".
Number Five
Or indeed number 6 or number 8. You could adapt this idea from the blog of Elsie van Rooyen to a variety of different numbers. It is fiendishly simple though. She took a ring cake and a couple of loaf cakes, and fashioned them into the shape of the number. |She's then used icing and shapes like liquorice straps to create a road and car theme. A very sweet cake and perfect for a five year old's birthday.
And now for something completely different!
On my travels around the internet I found this idea for a cake, which is totally off the wall. And yet I find myself thinking, I want one of these! Possible this is better as a Halloween cake than a birthday cake, and definitely not one for the kids unless they're teenagers. In which case, the boys will probably find this the height of cool.
It is, wait for it, the Killer Rats Cake. And I'm not putting the picture up here. You'll have to go to the website for a look. Go on, you know you can't resist...