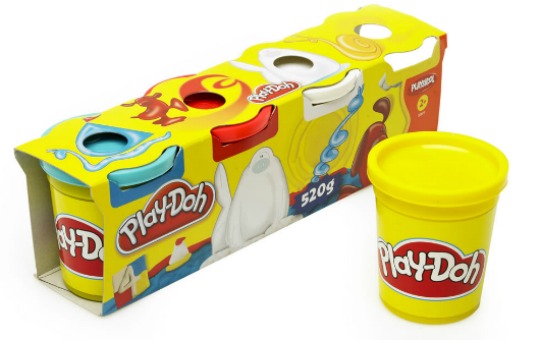 This set of four colourful pots of Playh-Doh is a very pocket-friendly £1.50 at Wilko just now, reduced from £3.00. Perfect for keeping kids entertained during the school summer holidays!
Each pot holds 520g of Play-Doh, and you get one of each colour: blue, red, white and yellow. According to the Wilko website Play-Doh is not suiatable for children under the age of two.
My kids have never grown out of their love of Play-Doh, and it's the sort of standby activity that has rescued many a rainy day from the jaws of misery. In fact I make it a general rule to always have a tub of this to hand over the summer just in case we need a boredom buster. It's amazingly therapeutic for soothing a frazzled mum's nerves too, I find.
Happy modelling!
With thanks to SHADYBIRD at HUKD!