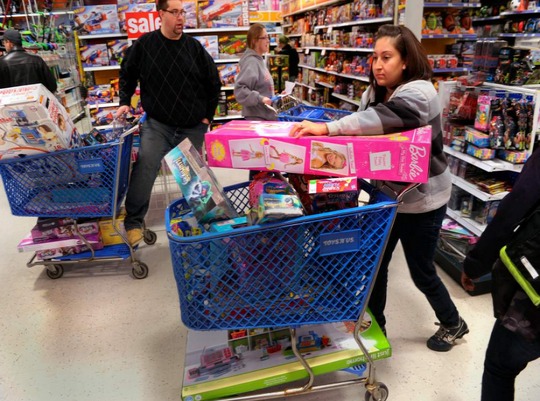 Someone's birthday soon? Don't leave it to the last minute as you will end up spending more panic buying. Get organised and we will tell you how to save £££'s. Toys R Us have released a print off voucher to use in it's store between 2nd July to 5th July. It entitles you to £10 off of a £50 spend. Toys R Us aren't often the cheapest retailer around so do your research first.
The terms and conditions stipulated by Toys R Us are:
The £50 spend must be in a single transaction and must exclude baby milk/food/formula, gift cards/gift vouchers, insurance and carrier bags. Photocopied or defaced coupons will not be accepted. Limit one coupon per transaction. Not to be used in conjunction with any other offer. Cannot be exchanged for cash. Valid for in-store use at Toys 'R' Us stores in the UK only. Cannot be redeemed against online/direct orders placed in-store. Cannot be used online. Click & collect purchases must be paid for in-store by close of store on Sunday 5th July 2015. Valid from Thursday 2nd July until Sunday 5th July 2015 inclusive.
If I was spending £100 plus then I would print off two and get your other half to put £50 of it through behind you. However, you could just do two separate sales yourself if the cashier allows.
Image Credit: Time.com
Thanks to Apogee00 @ HUKD