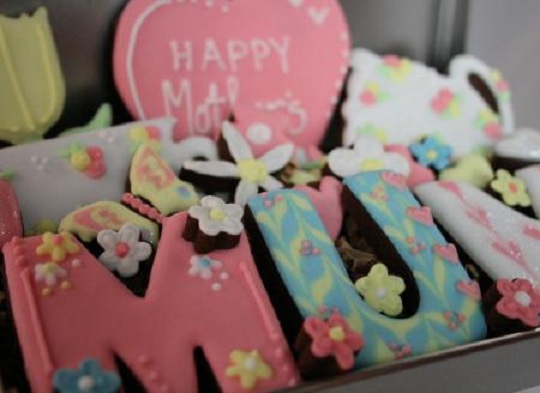 I'm not being sexist when I say that in most families it's mum who bakes the biccies. Or buys them. Many hubbies are awesome in the kitchen, but I've found that when it comes to crunchy snacks, it's mum who has them in the bag. So who makes mum something tasty on Mother's Day? Well, the kids and dad, of course, so I've tried and tested a bunch of EASY biscuit recipes that dads and kids can make together and that are guaranteed not to flop. Well, they didn't flop for me!
What's really great about these recipes is that they won't end up costing you a fortune in silly extras and bits and pieces. Most of these have ingredients that are already in your kitchen, and the others are cheap and cheerful to stock up on. You can also buy in bulk and mum will be delighted to see her fully stocked pantry for those chilly Must Bake days…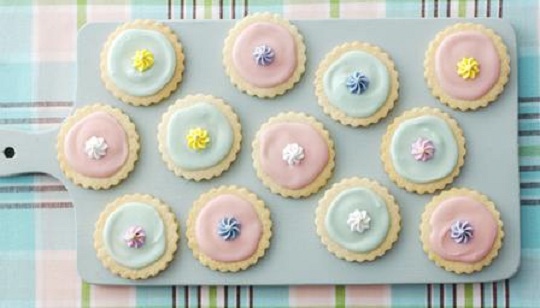 The first recipe that I love, love, love to make is the iced biscuits from BBC Food. You don't need a lot of ingredients for this one, and it is dead easy to make. Just remember that food colouring stains so pop all the kids into aprons or make sure they are wearing scruffy clothes. It washes out, of course, but you don't want them getting upset with huge red dye on the front of their favourite clothes.
Next, check out this too awesome for words recipe that I have taken off GoodtoKnow Recipes. These I Love You cookies are so cute. You can make them with all the same ingredients as those for the BBC recipe above, but they are far chewier and richer. You don't have to stick with writing out I Love You either, you can leave all sorts of messages for Mum.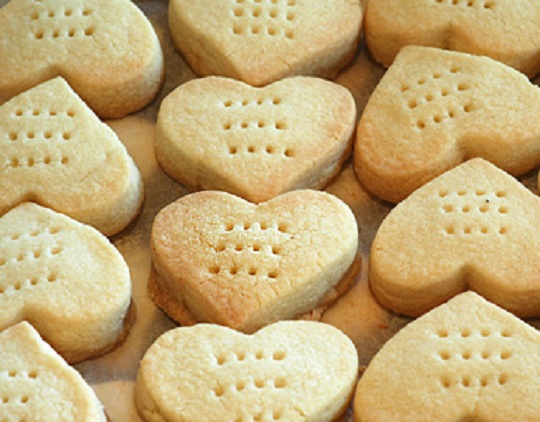 The GoodtoKnow Recipes site also has a recipe for flower cookies that is too cute for school. You will need to go out and buy a cookie cutter, but you are not limited to flowers. Why not grab one of these awesome sets of cookie cutters from Amazon* and go wild with shapes and designs. What's ace about this recipe is how basic it is. And how tasty. Yum.
AllRecipes can be a bit hit and miss generally. The other day I nabbed one of their oat bake recipes and it was, honestly, awful. I do hate it when a bake goes bad, I always feel so sad for the food that gets binned as it's inedible. So, I bravely attempted this simple shortbread recipe as it has all the basic ingredients we have used so far and looked pretty easy. I have to admit that these shortbread biscuits came out beautifully and would be brilliant for Mother's Day bakes with the kids. You don't need to cut them into squares either, just use your new cookie cutters instead!
On the shortbread theme, the Nigella recipe for shortbread is pure simplicity on a stick. You need three ingredients and about two hours of your time. It takes easy Mother's Day bakes to a whole new level. Genius. However, if you feel like something a bit harder and more challenging, this shortbread recipe from Kitchen Monsters is designed to be fun to make with kids but has a few more ingredients for you to enjoy.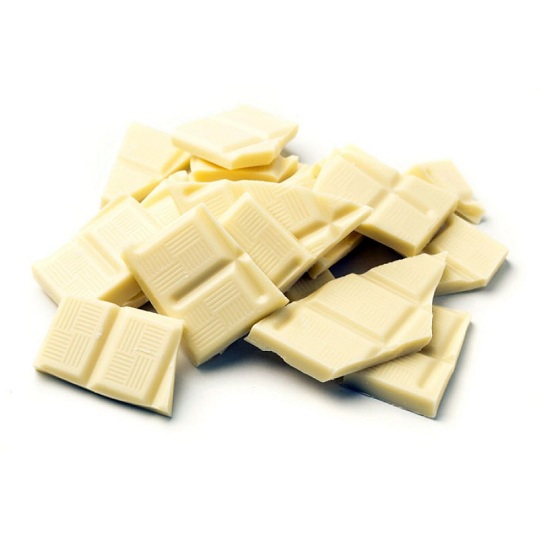 Food.com have a recipe that I love making as a rule. It's sooo tasty and such a guilty pleasure for enjoying with a good book. Again I've made sure that the recipe has mostly the same ingredients as the last few on here so you don't need to go out and buy a ton of extra ingredients. These lemon and chocolate cookies are soooo tasty and you'll definitely enjoy eating them as much as you and the kids will enjoy making them.
There you go, a bunch of really easy and fun recipes for dad to make with the kids. You can whip them up on the day to fill the house with the lovely smell of baking, or you can secretly make them in advance so mum has no idea as to the tasty treats in store for her.