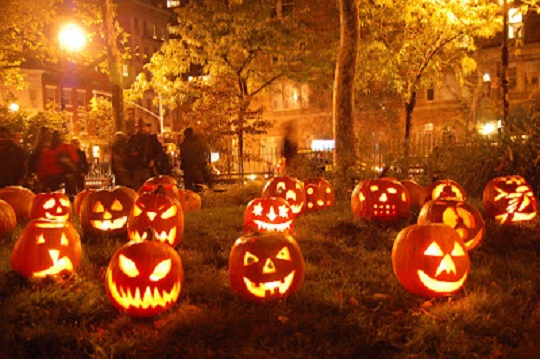 I adore Halloween, it has to be one of the few things that I will go all out for in every way. Christmas is the other one. These two occasions are far too close together for my liking, I have to wait soooo long for them to come around. Anyway, I have been hunting around for some cool tips and fun for Halloween this year and have uncovered a plethora of budget-friendly and brilliant ideas.

First up we have some thoughts from Caroline Crabb from Jo Jingles (ever been there? My daughter loved it). She recommends trying to make Halloween a little less scary for the kids, some are not entirely happy with the ghosts and ghouls and spooky lanterns.
She believes that music is a great way to help children express moods and feelings so instead of having terrifying music that adds a gloomy vibe to the party, aim for fun and spontaneous music and games to match.  Another lovely idea that Caroline put forward is to make your own Halloween musical instruments and play them along to a song. A Pringles tube with rice is an ace and cheap way to make a fun musical shaker.
Next up is a favourite site of mine that is so awesome I have to be careful not to look on there when I am busy. They have a list of 100 homemade Halloween costume ideas which can inspire you to take things you already have at home and transform them into something brilliant, on the cheap. If you prefer to have a greener footprint, how about their piece on the best recycled Halloween costumes? Some of those are beyond genius and I am definitely going to be stealing an idea or two from them.
Then I uncovered this slideshow on Reader's Digest that has ideas on how to make ghostly Halloween decorations without spending much money. My personal favourite has to be the Ghostly Lanterns made from huge milk jugs and filled with white holiday lights. It's so clever. And the faces you and the kids can draw on these bottles can be as crazy and mad and creative as you like.
Zooting on over to Spoonful.com you will find an entire section dedicated to Halloween and in this "Halloween Headquarters" are ideas that I just want to gobble up and eat. There are pumpkin carving ideas for the family, costume hints and tips, and tasty recipes.
The best is their 13 Creepy Halloween Cupcakes feature with the most adorable skeletons ever. I am going to be baking up a storm on 31 October, and I plan to use at least two of these recipes for my party. Oooh, a party! What else do you need other than a costume and cupcakes?
You need food. Visit Money Crashers for ten spooky Halloween party appetizers and snacks (so your party doesn't consist entirely of sweets and junk foods). They have put a lot of effort into making spooky treats that cost as little as possible. I absolutely love the kitty guacamole.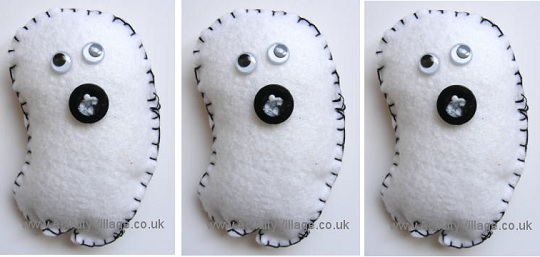 Then visit one of my all time favourite sites ever, Good To Know, for their Halloween recipes and guides. Pumpkin biscuits! Halloween pumpkin pie! Halloween Whoopie Pies! Honestly this website is a treasure trove for the baker and maker.
Finally, before you are up to your elbows in flour and pumpkin, get some free crafts and idea from Activity Village that are designed to work with their abilities as well as inspire them. The ghost crafts in felt are such winners. I love them. I may be whipping up a few of those for the Halloween school market.