£3 Off Selected Ballerinas @ Shoe Zone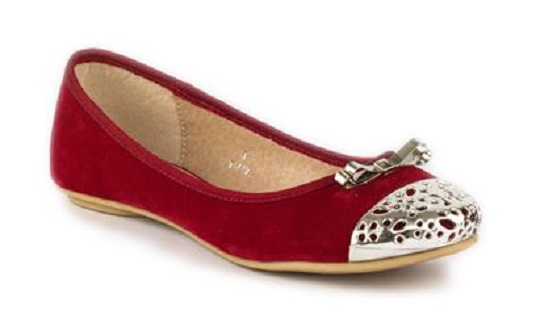 Shoe Zone has shaved £3 off selected women's ballerina pumps taking some of these to below £10 per pair. I must admit that while some of them are just nasty, there are a few really lovely designs in the sale that are worth looking at. Of course, shoes are such a personal thing so one woman's icky pump is another woman's slice of gorgeous.
Add some colour and style to your outfits this season by accessorizing them with our beautiful ballerina shoes. We have a gorgeous range to offer with a whole array of details, textures and styles, from chiffon bows to rustic raffia, our flat shoes are sure to put a spring in your step!
I rather like the Lilley Women's black cut out ballerina pump that is now down to £9.99 instead of £12.99. Actually there are quite a few in that price range, all down by £3 to around £9.99. There are others that are down to £7.99 (I secretly like the red velvet shoe) and that is the total of the sale.