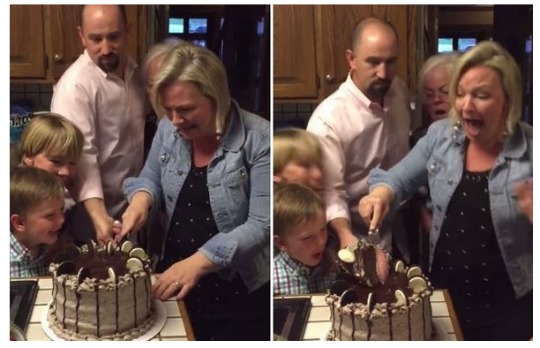 This is something I had never heard of, but I think cake makers in the UK had better brace themselves for a flurry of orders!
In the US some parents let the hospital staff write down the sex of the baby, seal it in an envelope, then they give it to a baker. They make a cake with a blue or pink centre to reveal whether you will have a son or a daughter, and you find out by cutting into the cake which you then share with your family! It's apparently called a Gender Party, and is becoming a popular event in America.
The mother pictured above is the star of a viral video that has us all talking about this new way of finding out the sex of your baby. She has 6 boys, and is expecting her 7th child .... look at the colour of that cake! Watch her amazing reaction on the video on our Facebook page.
So what do you think? Is this an "only in America" phenomenon, or is it something that could catch on over here as well?