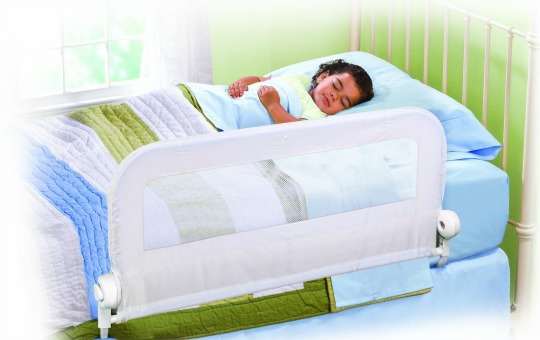 My youngest son is just about to go into a 'big boy' bed and I will be needing a Bed Rail.  On looking for one I very nearly bought the Summer Infant Grow with Me Bed Rail in White from Boots.com, at £25.99. That was until I saw the very same one for just £15 at Amazon. Asda George had been selling them for £15 but they sold out super quick, so if you need one get over to Amazon and be fast.
The Summer Infant Grow with Me Bed Rail will fit most divan or slatted base beds. It is very easy to assemble/fit and measures 90cm wide x 51cm tall. It doesn't matter if it's a cot bed or a single bed, it'll work for either.
The great thing is that it folds down if you need it to, when making beds for example. It will stay up when needed and can really prevent those nasty little falls out of bed.
You can have the Summer Infant Grow with Me Bed Rail delivered for FREE if you have Amazon Prime or are spending £20 or more. If you don't have Amazon Prime or you are not wanting to spend as much as £20, then delivery will cost you £3.30.