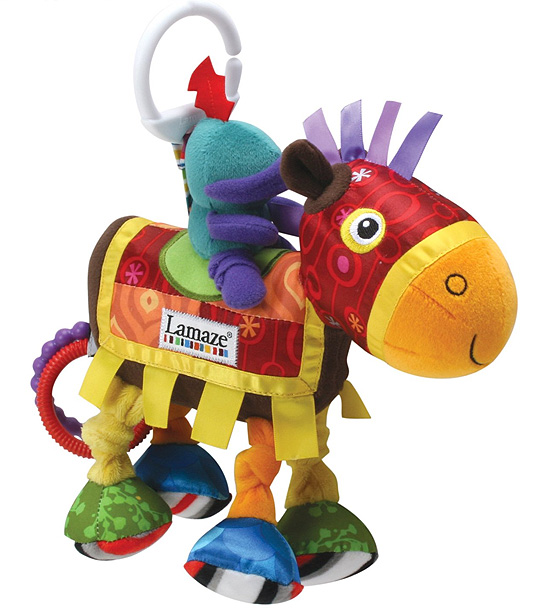 Amazon are selling this very cute Lamaze Sir Prance-a-Lot for £5.49 - his usual price is £10.99.
Lamaze, I'm sure, should be pronounced 'La-mars' or as it's written 'La-maze', but in my household it very quickly became pronounced La-maisy – I can't remember why, I just know that I can't pronounce it any other way now.
If you've never come across Lamaze toys (did you hear/pronounce that as La-maisy then..?) then you've been missing out! They are simply some of the most awesome developmental toys for babies and young children, EVER.
Lamaze have been around for a long time and conducted a ton of research into what makes babies tick, the developmental stages they go through and designed their toys accordingly. We had an Octopus for my youngest and he adored it. They aren't always the cheapest toys in the world to buy, but they are worth every penny and with Amazon's deal on this Lamaze Sir Prance-A-Lot you'll save more than a few pennies.
Every time I write about anything Lamaze really fond memories of tiny baby days are triggered - Lamaze Sir Prance-A-Lot would have been a welcome addition to our Lamaze family of toys - he's cute, he rattles, he squeaks, he crinkles and your little one will love him!
Thanks to see1609 at HUKD