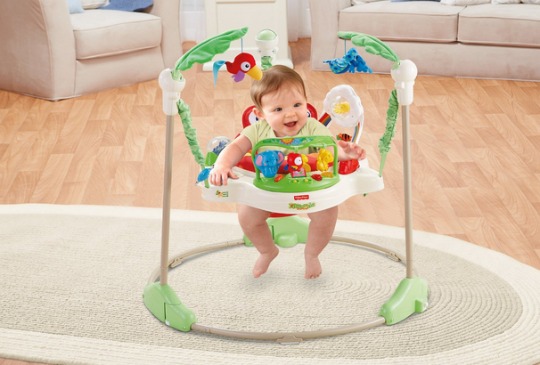 This is one of those times that it's definitely worth taking out a free trial! Amazon have dropped the price of the Fisher Price Rainforest Jumperoo down to £60 to price match the Asda offer, but if you sign up to a free month's trial of Amazon Family* you can use the code BABYFMLY10 at the checkout to get a further £10 off. That makes it £50 with free delivery!
With the Amazon Family membership* it's a subscription service with the benefits of Amazon Prime plus extra discounts, vouchers and special promotions on baby products. It costs £79 per year at the moment, but if you just want to use the free trial and the £10 voucher code then make sure that you cancel your membership before the month is up or you will be charged for the full year. Just make sure that you wait until your goods have been dispatched first or the voucher code will be cancelled along with your membership.
Even if you don't go for the Amazon Family trial and the £10 off then £60 is still the best price around as it matches that great price from Asda, and it's very rare to see the Fisher-Price Jumperoo drop any lower than that.
Thanks for the info Deborah :)