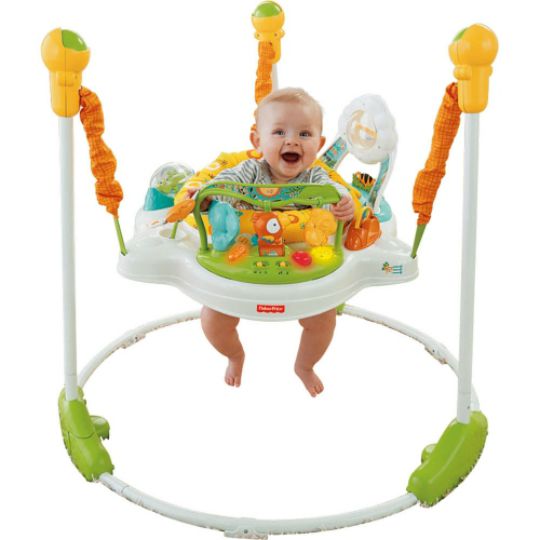 Fantastic offer on one of the must have baby items, the Fisher Price Jumperoo over at Babies R Us right now. The Sunny Days Jumperoo is currently down to £69.99 from £99.99, however you can also get a further £5 off by entering the code 9908084429995 at the checkout. Bring on the bouncing!
My daughter had the Fisher Price Jumperoo when she was a baby and she absolutely loved it, she would bounce herself to sleep in it as she would scream if we got her out. In fact, we have sold nearly all of the baby things but this is one of the only things we have kept, 'just in case'! The Sunny Days Jumperoo is lovely and bright with lots of music, lights and hanging toys. The seat spins 360 degrees and adjusts to three different heights as baby grows.
One of the things I loved about the Jumperoo is that the seat cover is machine washable, not many items you can stick in the washing machine, big plus with babies! I also like the fact that it folds down nice and compact, as storing these big toys and pieces of equipment can be difficult.
Delivery is free as the item is over £29.99, you can also Click and Collect for free from your local store.