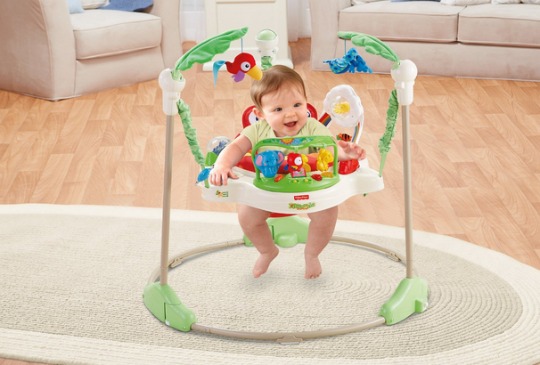 The Fisher Price Rainforest Jumperoo is £69.99 from Amazon at the moment, and that is the best price you can get it for. But there is a way to get it for £54.99 with free delivery!
If you aren't yet a member of Amazon Family then sign up for a Free 30 Day Trial and you will be able to use the voucher code BABYFMLY15 to get £15 off when you spend £60 on selected baby products, and the Jumperoo is included in this offer.
Amazon Family is a subscription service which offers benefits like Amazon Prime as well as 20% off nappies and lots more offers. The 30 day trial is completely free and you can cancel at any time, so you could sign up, place your order and use the £15 off voucher, then when your goods have been delivered you could cancel your subscription.
You can find lots more information on Amazon Family here, and that voucher code can only be used once per customer. Just make sure you set yourself a reminder to cancel before the 30 day trial finishes if you don't want to get charged.