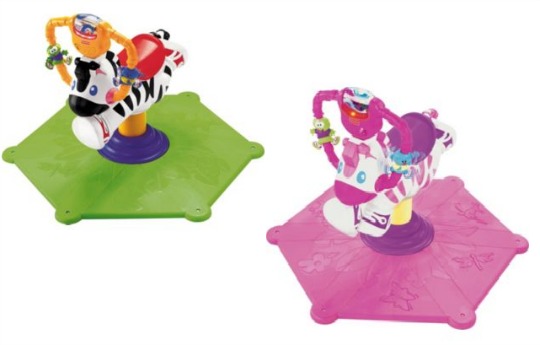 Chances are I don't need to explain to you what these are or what they do. The Fisher Price Bounce N Spin Zebra just has to be one of the best selling toys on the market. It's been around for a fair few years now but it's as popular as ever. Argos have slashed the price of them down to just £29.99 from £59.99. I have seen these sell second hand for £30 so this is super value. Plus they are £59.99 at Toys R Us.
The Fisher Price Bounce N Spin Zebra is suitable for children aged one year and over. As the name suggests...it bounces and it spins as your child straddles it.
Your child is in full control so get that image of a Buckin' Broncho out of your head. With their feet on the ground they do the bouncing and the singing. There's five songs, lots of sounds and twinkling lights to get your child going nuts on it.
These are out of stock for home delivery but can be reserved and collected by your local Argos store.
Thanks to Bonzo_34 @ HUKD