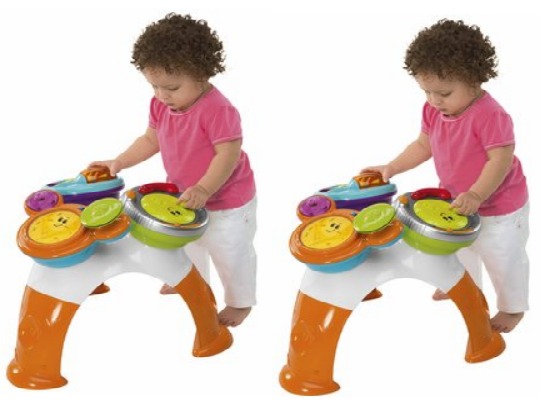 Know a little person with a birthday soon? Look super generous by buying them the Chicco Music Band from Argos. It was £39.99 but it's been reduced to just £11.99. This is selling at Toys R Us for £39.99 and at Boots.com for £32. This is an amazing bargain for a wee one. Go, go, GOOOOO!
That Chicco Music Band looks like the type of toy that we would recoil in horror at, if our child was to receive one. Why? It's a noisy one. Kids love nothing more than creating a racket so why not get them one and then they can do it until their hearts content.
This interactive table toy features eight manual activities and three individual activity stations. There's lights and sounds to encourage your child to play on with what looks like a drum kit. Each station can be removed so that baby can sit down and play rather than being stood at this Music Band table.
You can reserve and collect the Chicco Music Band for FREE from your local Argos store or pay £3.95 to have it delivered to your front door.