TotsBots 5 For 4 Reusable Nappies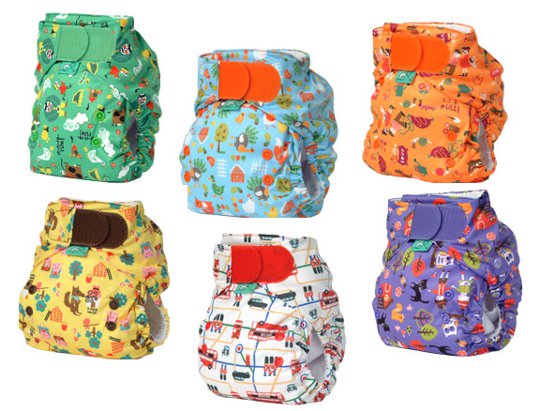 Totsbots have an offer for Real Nappy Week whereby you can buy four Easyfit nappies and receive a fifth for free. It so happens that five of the nappies included in the offer are fairytale themed and are superbly cute!
Bulk up your cloth collection with TotsBots Every Nappy Tells A Story
Discount: 5 for 4 (£16.99 saving)
Expires: 23 April 2012
Discount Code: RNW0412
TotsBots have this gorgeous set of Fairytale nappies on offer as part of their reusable nappies offer for Real Nappy Week.
These stories consist of Jack & The Beanstalk, Hansel & Gretel, Chicken Licken, Three Little Pigs and the Enormous Turnip. Individually these nappies are £16.99 each, making it £67.97 for five, instead of £84.95
If you want to celebrate 2012 in every way, there's also a Jubilee and London nappy to look choose from, as well as standard plain colours.
Easyfit nappies have an integral waterproof outer, so you don't have to faff with a cover. It's one size from birth to potty, which means while they're more expensive initially, they don't cost very much after the initial payment.
These slim fit nappies shouldn't affect clothing alternatives very much and the wrap-around stretch provides for ultimate comfort and fit. As an added bonus TotsBots are fast drying taking only 3.5 hours on the airer.