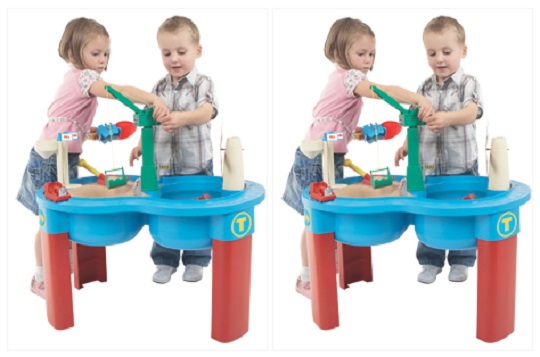 The awesome Thomas Sand and Water Pit has a tub for sand and one for water, cool! It usually retails for £39.99 but you can get it from Big Red Warehouse for just £29.99. That's saving you £10.00, excellent.
Sand pits are fun, water is fun, and the two together is awesome! There is so much outdoor fun to be had with this brightly coloured Thomas and Friends sand and water pit. It's perfect for use at home in the garden or places such as pre-schools. The sand pit includes a cool crane to scoop and up and tip out buckets of sand.
The sand and water pit are suitable for children from the age of three years. The blurb on the site says that the set comes with some of the accessories supplied so not sure what or how many but whatever they are the set is really cool and the kids are going to have a blast with it.