Baby & Toddler Event Starts This Wednesday 14th January @ Tesco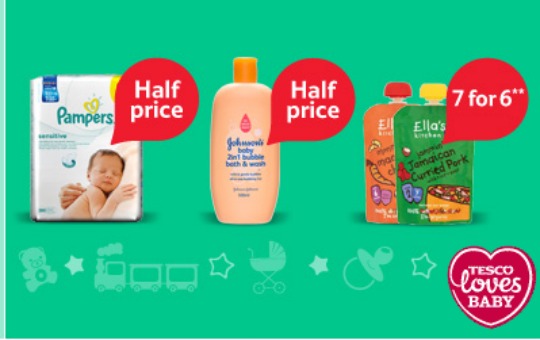 We managed to find out that the Tesco Baby & Toddler event was coming a while ago, but only now are the details becoming available.  The event starts both in stores and online this Wednesday 14th January and the promotion runs until 4th February.
If you are in the Tesco Mother and Baby Club then you have probably received your personalised mailing through the post today, and as well as details on some of the offers you will have been sent some vouchers too. If you aren't already a member click here to find out about the Tesco Mother and Baby Club.
Looking through the mailing there are some offers that look good, and others that we think will be beaten by the Asda Baby & Toddler Event when it starts.  As an example, Tesco will be selling the Tommee Tippee Perfect Prep Machine for £70, and Asda have it for £59.98.
Some of the offers look like really good value though. There are nappy mutibuys on Pampers and Tesco's own nappies that are a really low price, Huggies Pure Wipes will be 8 packs for £6, Colgate and Aquafresh are £1 for milk teeth products, and the Johnson's and Sanex are a good buy.
We'll be able to compare all the offers properly once they give all the details, but for now you can see some of the Tesco offers on the link above,all of them will show from this Wednesday,  and the Asda ones go live online on the 17th January and in stores on the 19th.