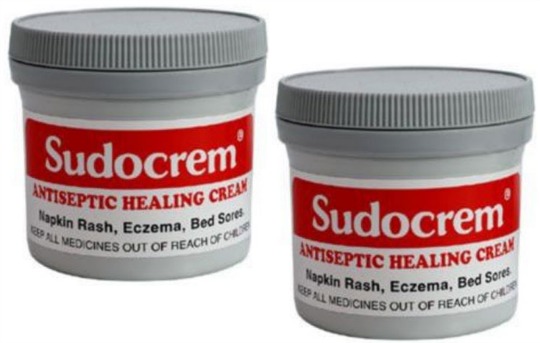 When people use that expression "like a bear with a sore head" they really ought to use "like a baby with a sore bum". If you have ever experienced chaffing from running or such will know the burning agony. Think how soft and precious a babies bum is and how painful it is for them. The Baby Butt saviour for many is Sudocrem, but if your little one is frequently getting nappy rash then chances are you are going through heaps of the stuff.
In Tesco stores across the United Kingdom you can pick up the 125g tub for just £1. If you buy or have bought this before you will know that it's a rarity to get it for a quid. Apparently, it's not available online at this price at the moment but that could change easily. Normally this size tub retails at £2.55 at Superdrug and the supermarkets.
It's not just for sore botties either, I have a friend with acne that swears by it and another with Eczema who slaps this on the backs of her knees on emergencies like nights out and reckons it's a temporary solution.
If you do shop at Tesco online then although you cannot get £1 Sudocrem, you can save yourself money by using the eCoupons in our Vouchers Section.
Thanks to cutesilky876 @ HUKD