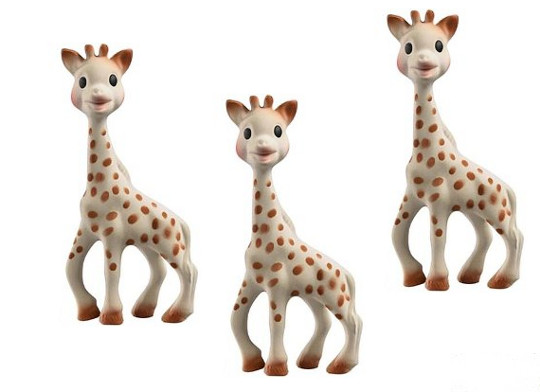 Sophie the Giraffe, the teether, is on sale at its lowest ever price on Amazon at 33% off. It's now available for £7.99 instead of £11.99, saving you £4 and comes with Amazon's free delivery.
Okay, if I'm perfectly honest, I don't 'get' Sophie the Giraffe. When my eldest was a baby, Sophie had just hit the market and everyone had one and if you didn't have one, you should have had one. I can see the appeal. Said eldest had her first two teeth pop out at 4 months, and every teething ring on the market was too large for her small mouth, so Sophie's legs were probably the right size. She, as it turns out, was the only 2009 vintage that didn't like Sophie, so we returned her to the friend we'd borrowed from, and kept on searching for teething relief.
Most parents, however, absolutely swear by the 100% natural rubber and food grade painted Giraffe that's been around in France since 1961. As with most things, she works for some, and not for others, but reading through the reviews, parental supervision is recommended.
Thanks to Danzel78 @ HUKD