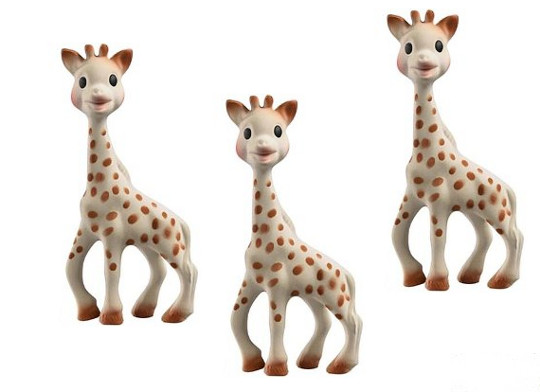 Teething is such a difficult time for little ones and can have us mummies and daddies pulling our hair out. Nearly everyone I know has their own teething tips. What are yours? Mine is buy a Sophie the Giraffe for your poor little mite. They will chew the heck out of her and all you will have to put up with is the squeaking of this teether when pressed. Amazon and John Lewis seem to be the cheapest for Sophie at just £10.39, and we think that beats paying the usual £14.
Both Amazon and John Lewis are selling the gift boxed version, so if it would make a nice 'New Baby' gift. It's made from Hevea Tree natural rubber so is free from Phthalate, Vinyl and PVC.
You can have Sophie the Giraffe delivered for FREE when buying from Amazon, if you have Amazon Prime or spend £20 or more. Failing that, it'll cost you £3.30. If you would prefer to buy from John Lewis for whatever reason, then Click and Collect will cost you £2 and delivery is £3.50.