Sophie The Giraffe in Fresh Touch Gift Box £10.39 @ Amazon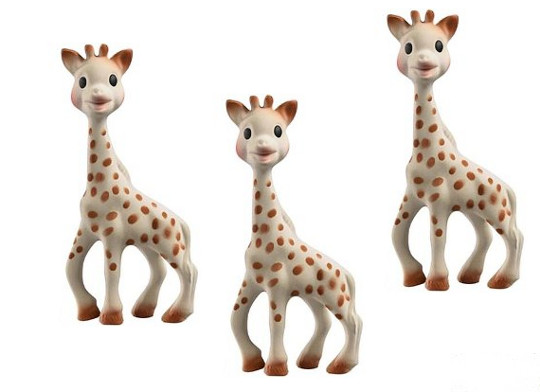 Sophie The Giraffe or Sophie La Girafe is one of the bestselling, if not the bestselling teethers in the world. This popular teether would normally set you back £13 but you can get it for just £10.39 from Amazon just now. If you have never tried it then it's worth a try surely. I need to buy one. My poor Daniel is teething badly just now, and I would do anything to relieve his discomfort in anyway.
The Sophie the Giraffe in Fresh Touch Gift Box was created in France during 1961. It is made from 100% natural rubber and food grade paint. Apparently, nine out of ten newborns in France own one. Whether that is true or not, I do not know. If it is then that is a very impressive statistic.
It works like any other teether, you give it to your tot and the chew on it. Everyone I know that owns one swears by it. Why I haven't bought one, I do not know.
The spend level has increased on Amazon this week to £20. That means to get Sophie the Giraffe delivered for FREE you will have to buy two or add them to your order of £10.