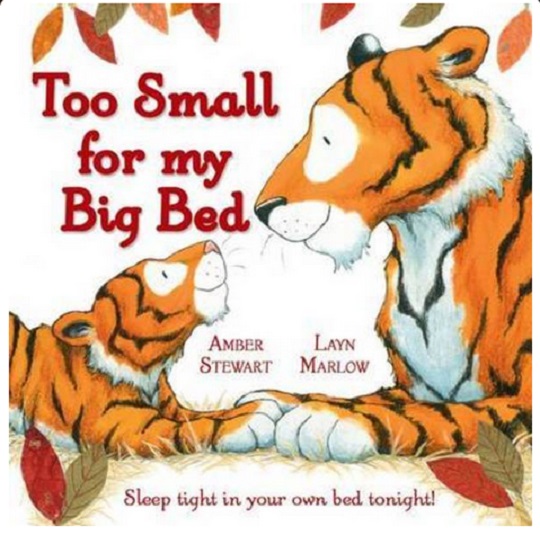 Amber Stewart's Too Small for My Big Bed is an adorable bedtime book for £4.99 from Red House. The book normally retails for £11.99 so you'll be saving a lovely £7.00.
With a subject matter that will be familiar to many toddlers and parents, Amber Stewart's Too Small for My Big Bed is a reassuring bedtime read. Little tiger cub Piper wants to be brave, fearless and do everything all by himself during the day, but when it comes to bedtime he just wants to be by Mummy's side. He's scared to be on his own at night but despite the fact that every night he goes over to Mummy's bed with gentle reassurance she manages to persuade him he can sleep through the night in his own bed.
It's a great book to show children they can do things by themselves and encourages them to spend the nights in their own beds. While doing this it's also helping them to learn an essential life lesson. The book is illustrated by Layn Marlow and features beautiful pictures.