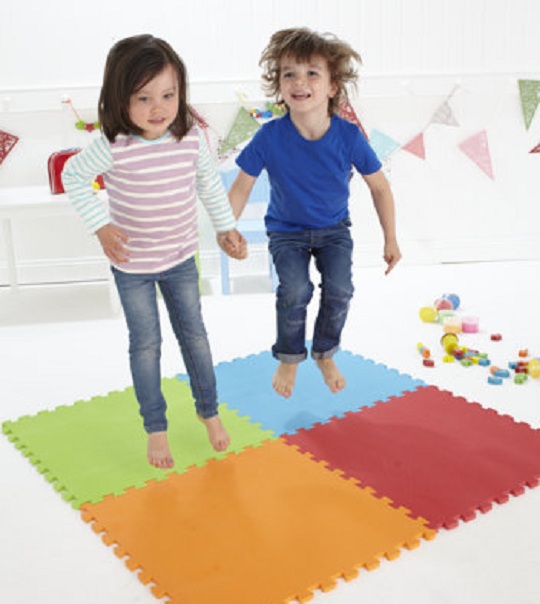 Marvellous Mothercare are having a Half term half price sale on selected toys. This set of four foam mats was previously going for £18 but has been reduced to only £9. That's a 50% saving! Delivery costs and additional £2.95 and is normally delivered within three to five working days via Royal Mail.
These fun and colourful ELC foam mats create a fun, safe and soft environment for your children indoors and outdoors. They're great for gymnastics, rolling, jumping – pretty much anything that involves little feet and backs. The set consists of four interlocking mats which you can line up, group them in a square or play on them separately. Your little one will have almost as much fun putting them down as playing on them!
Please note that colours may vary and are not suitable for children under 36 months. Don't forget that Mothercare have a great range of outdoors and indoors games to choose from which can be played on these mats.