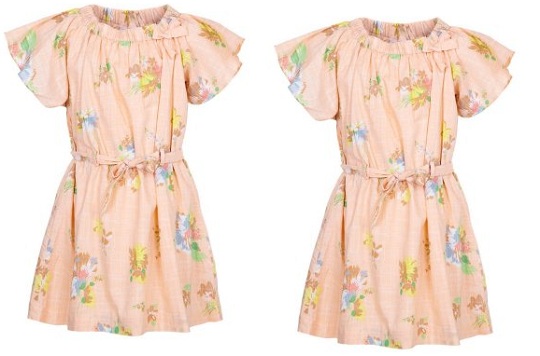 This gorgeous Noa Noa girls' dress which was £35 has been discounted to just £26. That's a fantastic saving of 26%. PLUS Zalando offer FREE delivery and returns so you can't go wrong! This fabulous up to 60% sale at Zalando applies to their men's, ladies', kids, sports and accessories ranges so have a look – you're sure to find something you'll love!
It's party season so why not spoil your Little Miss with this orange Noa Noa dress from Zalando at a price which will spoil your wallet. Floral patterns are bang on trend (so I'm told by the fashionistas amongst my friends) and the mid-length flatters any body shape. The belt and petticoat are included and the outer dress is made of cotton meaning the party girl can rush around to her hearts content and still stay cool.
This dress is available for girls aged, three, four, six, eight and ten. And don't worry if she doesn't fancy it when it arrives – Zalando offer free returns so she can swop if out for something more to her style at no additional charge.