Printable Voucher: Money Off Sudacrem Products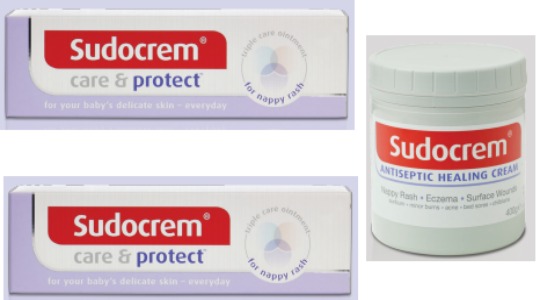 Use Sudacrem? We go through it by the bucket load in this house. I use it for Eczema, my little baby gets it on his bum when it's sore and my other half works in sweltering heat a lot and uses it too. Sudacrem varies in price wherever you go, so your best bet is to find your cheapest retailer and use these vouchers.
The Vouchers are: 50p off Sudacrem Care & Protect and 25p off Sudacrem Antiseptic Healing Cream.
Just click the link above and print off the vouchers. Your best best is to use them in the Supermarket or in a chain Chemist Store like Lloyds or Boots. We can't guarantee who will take them but I know that Supermarkets are pretty lenient when it comes to print off vouchers.
For the Sudocrem Antiseptic Healing Cream (125g) Morrisons is the cheapest at £1.89. Sudocrem Antiseptic Healing Cream (250g) is only £3.50 at Morrisons (again, the cheapest) and Sudocrem Care & Protect (30g) is just £2.99 at Boots.com, which is the cheapest.
You could ask your local pharmacy or shop if they accept these if you would rather shop with them.
Thanks to Holly1985 @ HUKD