Half Price gNappies £7.47 @ Ocado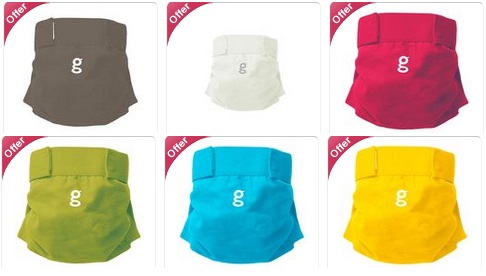 Ocado has a great offer on at the moment, where they're selling loads of gPants for £7.47 instead of the usual £14.95. There's a limit of 20 per customer, but 20 is more than enough even for full time reusable nappies.
I'm a huge fan of gNappies. My daughters both wore them, and they were my youngest's first nappy too. They are the perfect hybrid since they have a disposable and a reusable insert (bought separately) so you can ease yourself into reusable nappies. They're perfect for travel since your washing load is reduced but you're still doing the environment a favour.
The disposable inserts are more expensive than your regular supermarket brand disposables, but since you also have the option of reusables, which work out cheaper, it all pans out in the end.
Head over to Ocado to see the rather impressive range of gPants on offer.