Pampers Wonder Weekend NOW ON!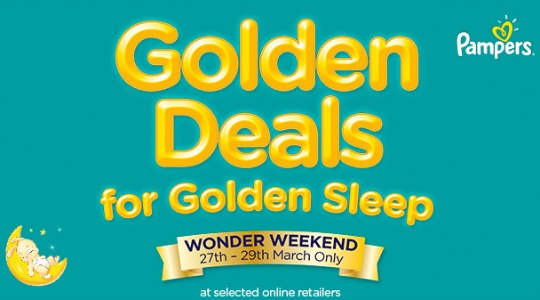 From today, the 27th of March until Sunday the 29th, Pampers are running the Pampers Wonder Weekend. Basically this is a weekend long event that offers exclusive golden deals on Pampers products like nappies and baby wipes. These offers are exclusively online with a total of eight retailers participating. The offers vary from place to place so keep reading to see what your preferred retailer has to offer.
Wow! I am hoping this becomes a regular occurance, there are some very impressive offers there indeed. Remember and factor in loyalty card points etc when selecting with retailer to buy from.