Leopard Fleece Onesie £6 @ ASDA George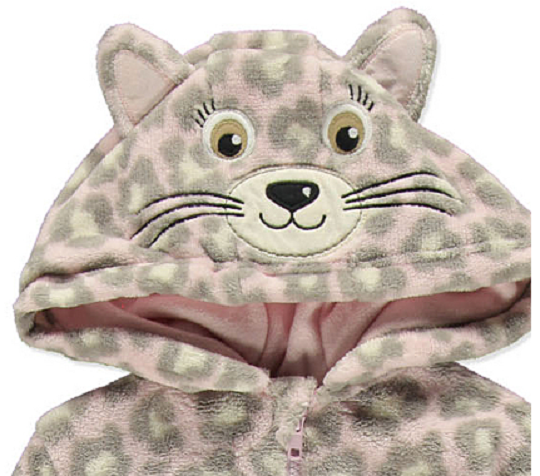 How cute is this little onesie? It even comes with a tail. Originally on sale for £11 it is now down to £6 and you can click and collect instore for free. Perfect for stocking up for those cold winter nights.
This leopard onesie is only available in a few sizes now, it's selling out really quickly, so get in there before it's too late! It has an all over animal print with a character face on the hood and a pop out tail. I think the tail and ears are described as pop-out because they are removable for comfort, but not for sleeping!
You can't wear this at night because you should never put your child to bed in a hooded garment. There is a danger of suffocation. The age 4-5 years and below sizes have attached foot covers and the cuffs are lined in a contrasting colour.