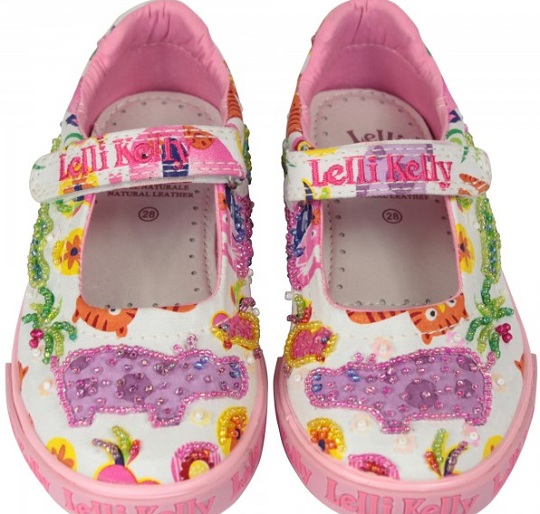 Save up to 50% at Shoes.co.uk! These gorgeous Lelli Kelly canvas shoes which would usually set you back £22.45 are now £17.95. Delivery on orders under £35 costs £2.95 and takes two to three days so check out their site for more fantastic savings.
New this season from Lelli Kelly and part of their new Zoo collection are these gorgeous canvas shoes. This style features the Lelli Kelly logo, pink rubber Lelli Kelly sole and leather removeable insole. Plus the beautiful beaded zoo design includes a cute beaded animal! PLUS each pair also includes a free make-up gift.
Shoes.co.uk offer these shoes with a giraffe, elephant and zebra beaded animal on the front and you can choose whatever combination you like on the right and left feet as long as the sizes match! So if your little madam can have an elephant on her left shoe and a giraffe on her right shoe! And at only £17.95 that's a reasonably priced way to give your little miss the stand out factor she craves!