Knocked Up DVD £3 @ Tesco Entertainment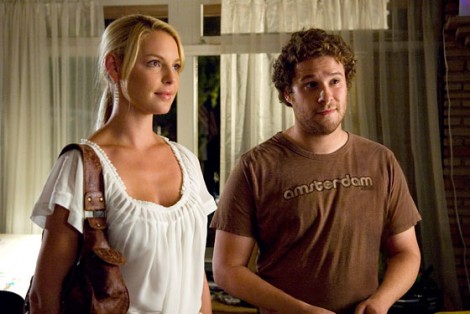 I have to admit that I didn't expect to enjoy this movie as much as I did, nor did my husband as he hates anything that looks remotely Chick Flicky. Instead we both ended up crying with laughter for most of the movie and, because we have kids, nodding at each other in recognition of much of the issues raised throughout. Now that it is down to only £3 it's a great buy for the home DVD collection.
The premise is simple. The adorable Katherine Heigl (I've really enjoyed her as an actress since Grey's Anatomy) has a one night stand with rather revolting slacker Seth Rogen. Next thing, she discovers that she's pregnant and her entire life is turned upside down.
However, instead of being a runaway jerk, Ben (played by Seth) decides to assume the responsibilities of fatherhood and stands by her through her pregnancy. And all manner of hilarity ensues.
This movie is very sweet and funny and has some real "Eureka!" moments that most parents will recognise. It's definitely a good one.
Thanks to lucerysmum at HUKD!