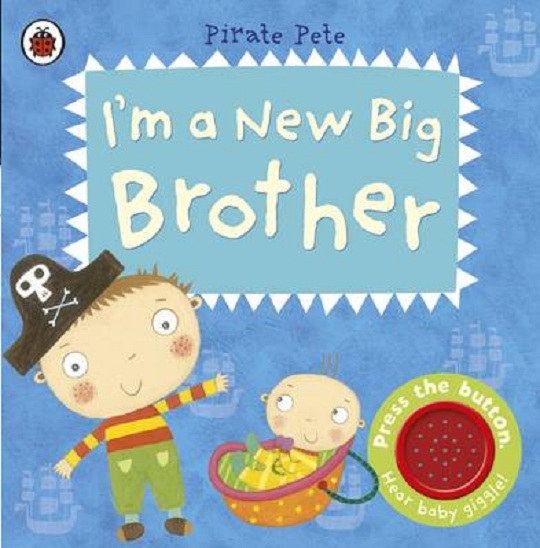 Waterstones have taken £1.75 off the range of Ladybird's successful 'Pirate Pete' and 'Princess Polly' 'I'm a Big Brother/Sister' books. So instead of paying £6.99 you'll pay £5.24 each.
Wondering how you're going to ease your son into not being the centre of your universe once a new baby arrives? This interactive sound book describes the excitement and fun of having a new sibling and becoming a BIG BROTHER. The simple text and colourful illustrations will help little boys understand what happens when a new baby joins the family and how lovely it is to be a big brother. Pressing the sound button each time to hear the baby giggle is also a great way to encourage young children to help out and play with the new baby and reward his good behaviour.
This would be a lovely gift for any mum expecting her second child to help her teach her little one how to adapt to the new member of the family. And at this lovely price, why not get one for another special person in your life too!