Huggies Wipes - 3 Packs for £2.50 @ Asda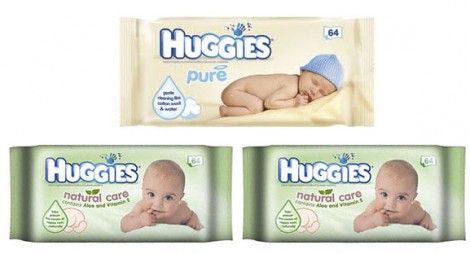 Asda are selling three packs of 64 Huggies Wipes for £2.50; they are normally £2.49 EACH
Baby wipes are so ridiculously useful that even though I don't have babies anymore - just big ones, aged 4 and a half, 15 and 16 - we still get through a lot of them in my house.
There are two types of Huggies wipes on offer from Asda at £2.50 for three deal: Huggies Natural Care Baby Wipes and Huggies Pure.
Huggies Natural Care wipes contain Aloe Vera and Vitamin E, and are lightly fragranced. They care for and protect young skin, helping to prevent the causes of nappy rash naturally
Huggies Pure wipes are designed to clean with the same level of gentleness as water and cotton wool, are approved by the British Skincare Foundation along with being pH balanced, perfume and alcohol free.
I have no idea whether this Huggies Wipes offer is running in-store as well, perhaps if any of you are out and about on your Asda travels you could let us know.