The Gro Store Summer Sale Is Now On!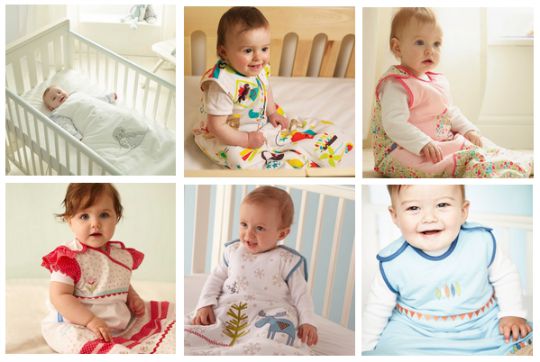 If you are a fan of the Gro Company's original GroBag baby sleeping bags then you might want to check out the Summer Sale at the Gro Store. They have reduced the price of lots of their beautiful GroBags in many different styles, and prices start at £14.99.
Although you can get baby sleeping bags a little cheaper then these lots of parents much prefer these due to the high quality and attention to detail that you get with GroBags. They have strong poppers and zippers to keep even the wriggliest of babies in their bags (unlike the inferior brand that my toddler manages to escape from most nights!
They are cotton, and machine washable, and are available in a variety of togs and sizes. Some of the GroBags also come with free room thermometers as it's always advisable to alter what your baby is wearing and the tog of the sleeping bag according to the room temperature.
It also comes as a welcome surprise to see that the Gro Store offer free UK delivery on all orders over £10, saving you the £4.99 standard delivery charge, and this makes the sale even better value.