Tesco Nappies Carry Packs £1 In Store Only!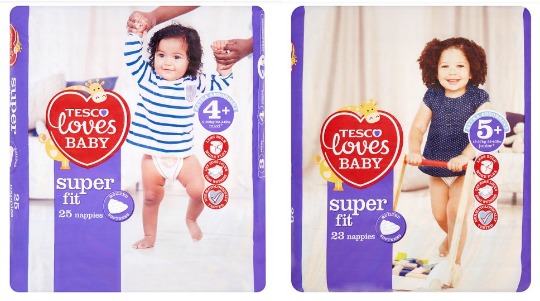 We've been told that there are lots of packs of Tesco's own brand Baby Loves nappies that are being sold off at the silly price of £1 each, and whilst we don't want anyone to waste their time making a special journey these have been found in a few stores now it seems. Worth a look? I'd say so!
It's the Tesco Loves Baby Carry Packs that are on clearance at £1 each. These are the packs with around 22 to 38 nappies in, depending on the size. Both the Ultra Dry and Super Fit have been found on clearance at this price, though they should were selling at £4 a pack!
They've been found in Plymouth, Durham and Liverpool, in sizes 4+, 5 and 5+ so far, and we have been told it's in all stores.
EDIT: We've had information from some of you now that this is not a pricing error, but have been reduced on clearance as Tesco where this pack is no longer being sold. It's still full price online, so check your local branch!
Good luck!
Thanks to small3y  @ HUKD